Blockedchain

is an NFT that can only be minted by people blocked on Twitter
"For discerning trolls, getting blocked on Twitter is a badge of honor. But the only way to brag about it is by posting a screenshot. Enter the revolutionary, world-saving magic of Web3.

Blockedchain is a new kind of NFT that commemorates notable blocks on Twitter. Log in with Twitter, prove that you're blocked by one of our chosen accounts, and we'll mint you a commemorative NFT free of charge. With this cryptographically verified token, distributed across a ledger maintained by millions of computers consuming gigawatts of electricity, you can finally prove you've reached the hallowed echelon of people Gary Vaynerchuck doesn't want to hear from."


Some related content: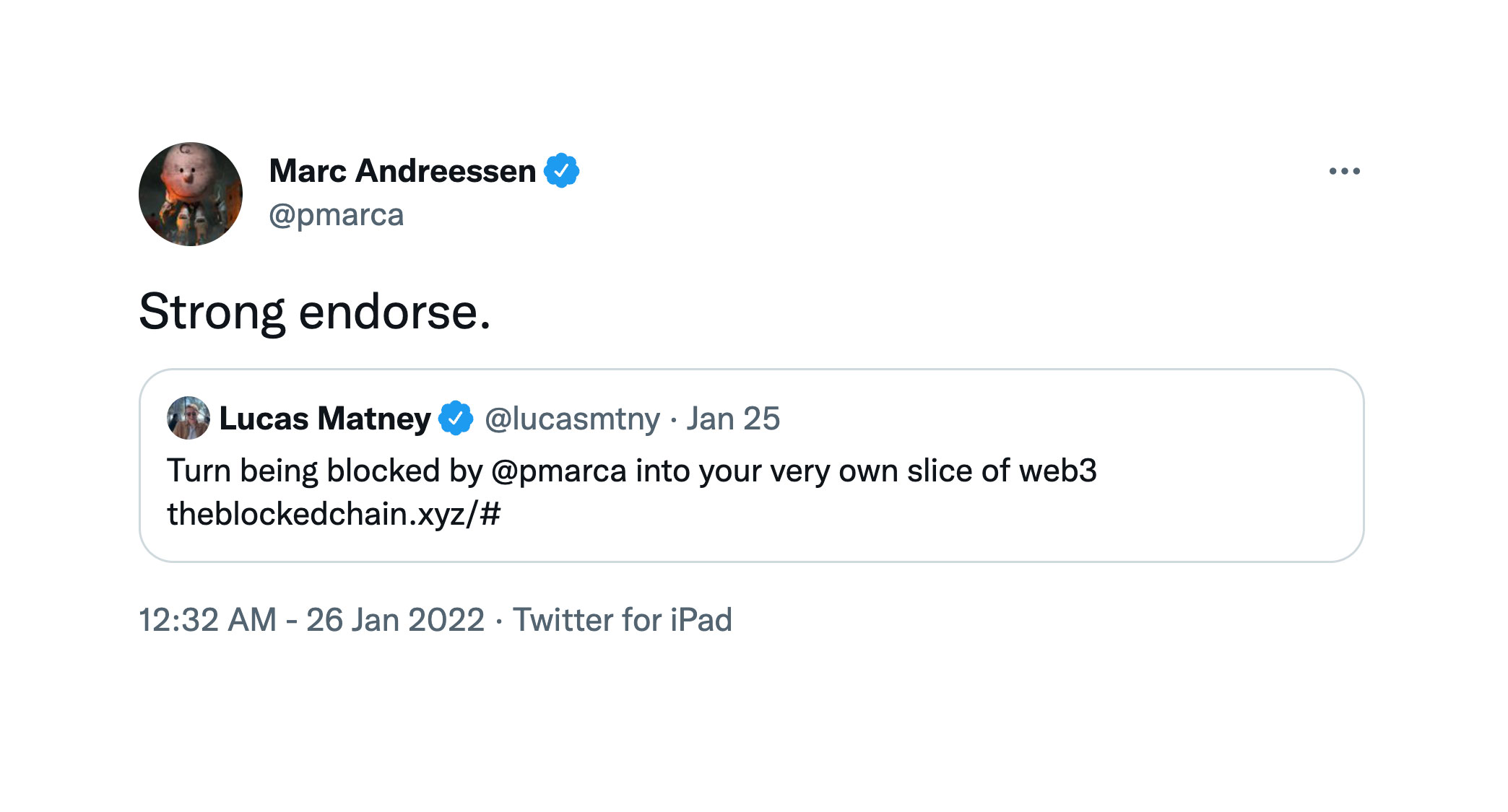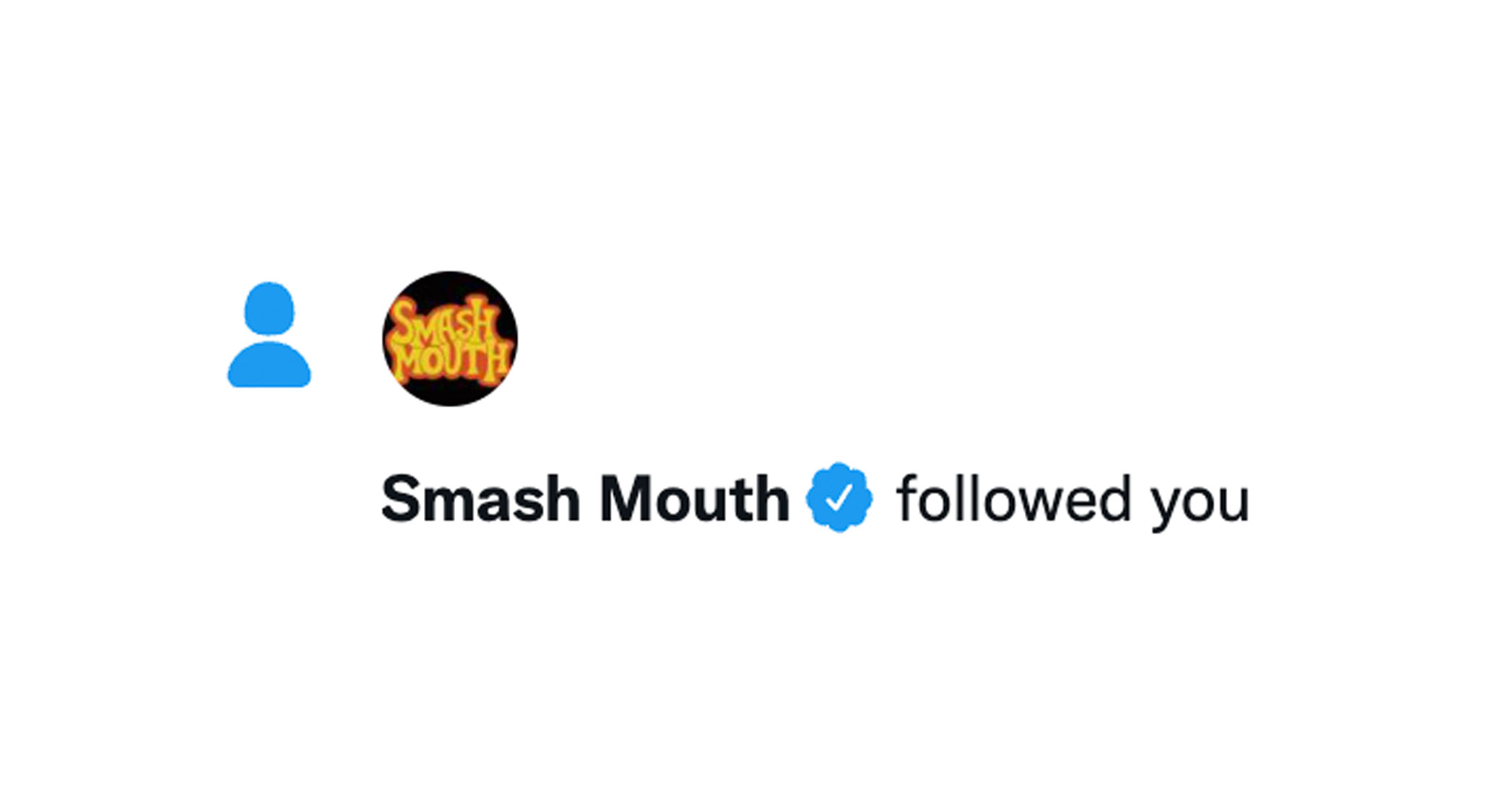 More Work