Non-Fungible Olive Gardens

is the future of fast casual dining tokenization
For too long, ownership of Olive Garden franchises has been dominated by the capricious whims of the fiat system. That's why we're enabling anyone to trustlessly mint a nonfungible token representing 1 of 880 real Olive Garden franchises in the United States.

Our goal was to bootstrap a community of Olive Garden enthusiasts, which is why the franchise mint price was tethered to the reasonable cost of a Tour Of Italy entree ($19.99, as of Dec 20, 2021).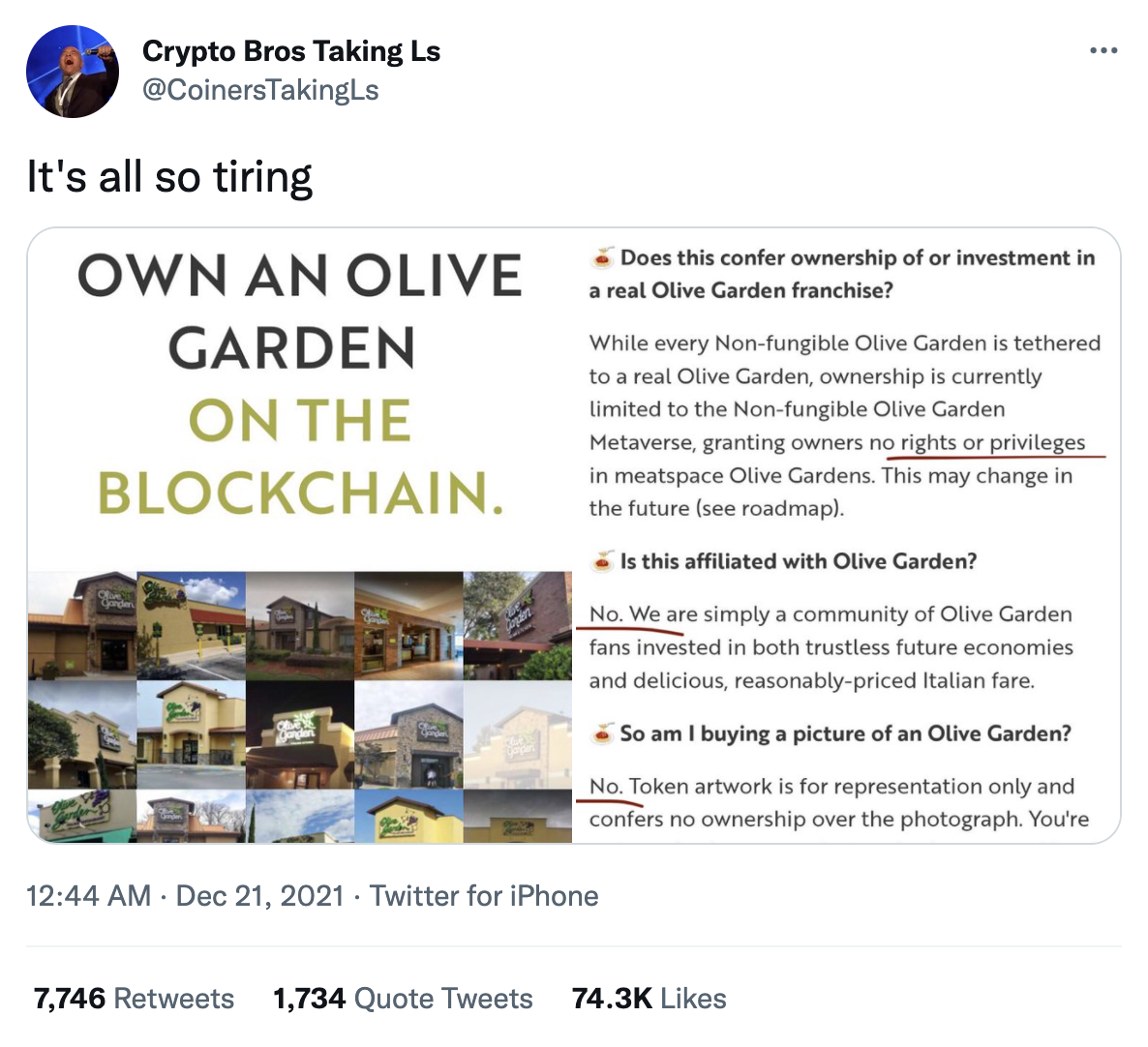 All 880 tokens sold out within 12 hours after release.

Ultimately the project ended up with a DMCA takedown from Darden Enterprises and subsequent delisting from OpenSea. But the memories and the unlimited breadsticks remain.
More Work