Veriforever

are plaques to commemorate being verified on Twitter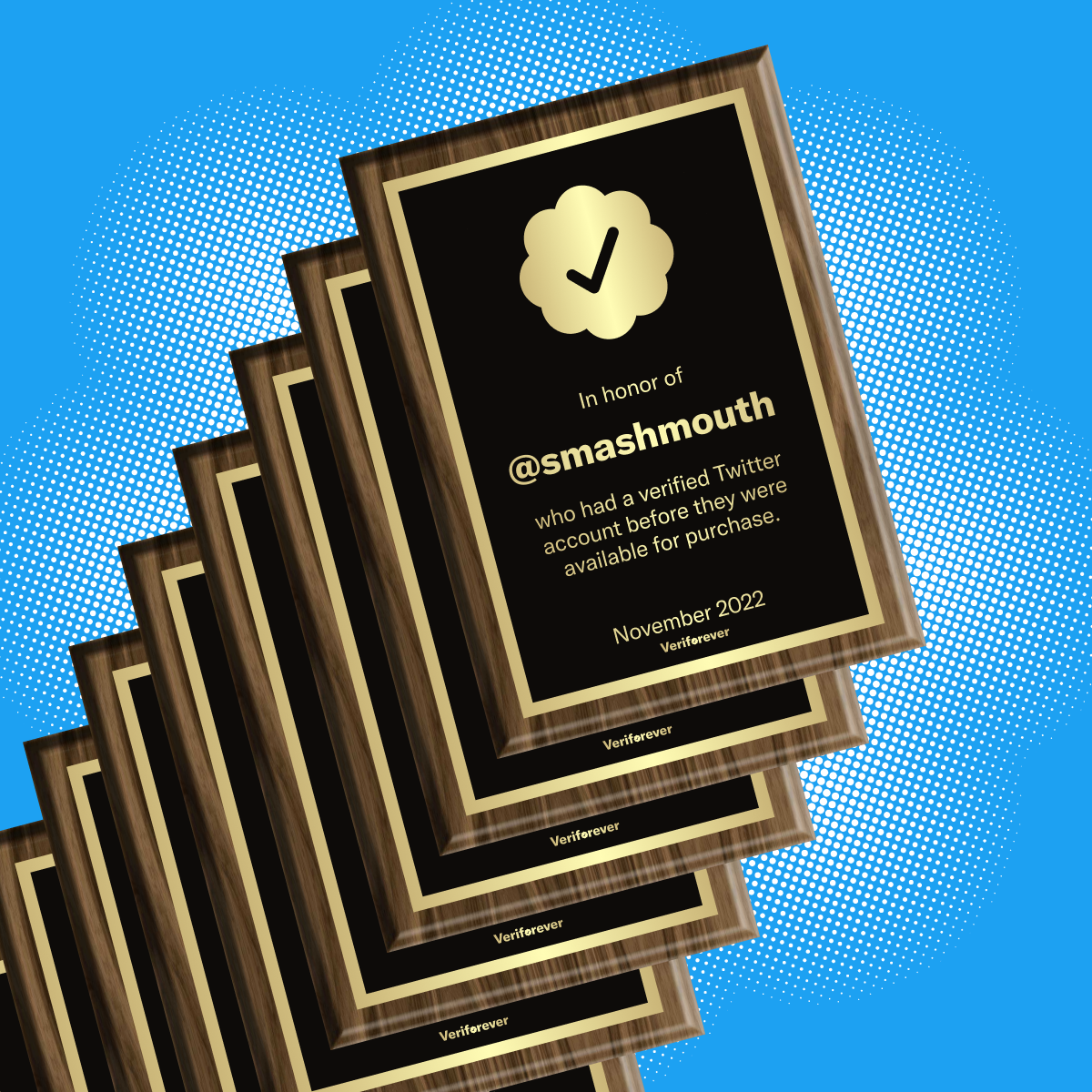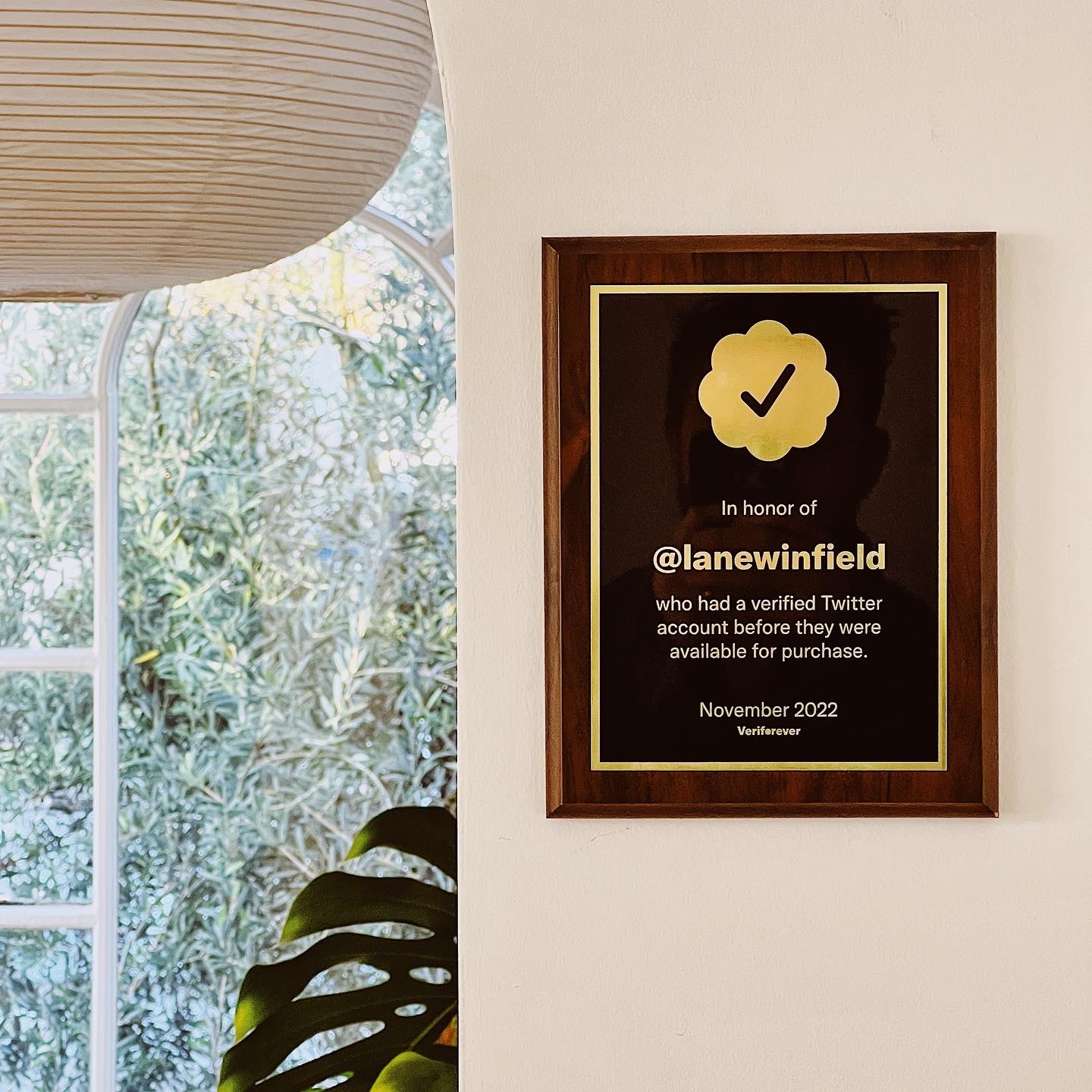 7" x 9", brass on walnut-effect particleboard

Being verified on Twitter used to feel special. But now anyone can get it for eight bucks a month. That's why we're offering beautiful commemorative plaques that immortalize your status as a pre-Musk verified Twitter user. Even if you don't qualify for a new "official" check, your plaque will remain a shining testament to your once-special status as a head of state, entertainment industry luminary, or Vox intern.
More Work